Sourcing closet parts is an ongoing challenge for closet designers, installers, and multifamily housing owners. When the parts you need aren't available, it interferes with your business.
This is why closet parts wholesaling has become so popular. In terms of parts availability, a wholesale closet distributor addresses several issues simultaneously: cost, timing, quality, design/layout, and return on investment.
Cost of Parts
One of the biggest reasons for the boom in closet parts wholesaling is cost. Wholesale parts can be purchased at reasonable prices, including bulk pricing that keeps your budget under control for big projects.
A wholesale order allows you to choose what you need with no waste, hidden fees, or extra costs. The experience feels streamlined and respects your time as a busy professional.
Timing of Delivery
In this industry, installation must always happen as soon as possible. However, recent closet company buyouts and supply chain issues have slowed down the business in recent months.
Good news: Within two weeks, you could have the closet systems you need and be ready for installation at the job site. At closet parts wholesaler ClosetParts.com, orders typically ship within 7 to 10 days. Orders that involve complex molded pieces and drawers take 10 to 15 days to ship. Rush orders are possible upon request.
Quality and Durability
There's nothing worse than ordering parts, receiving your order, and realizing they're poor quality and won't hold up over the long term. Your finished closets should always be durable and high-quality.
Select a wholesale closet parts distributor with a reputation for providing high-quality products. Check their online reviews, consider their reputation in the industry, and determine whether they're a member of well-respected organizations like The Closet Institute of America (CIA) and their members-only roster of companies, CIAMO.
Closet Design and Layout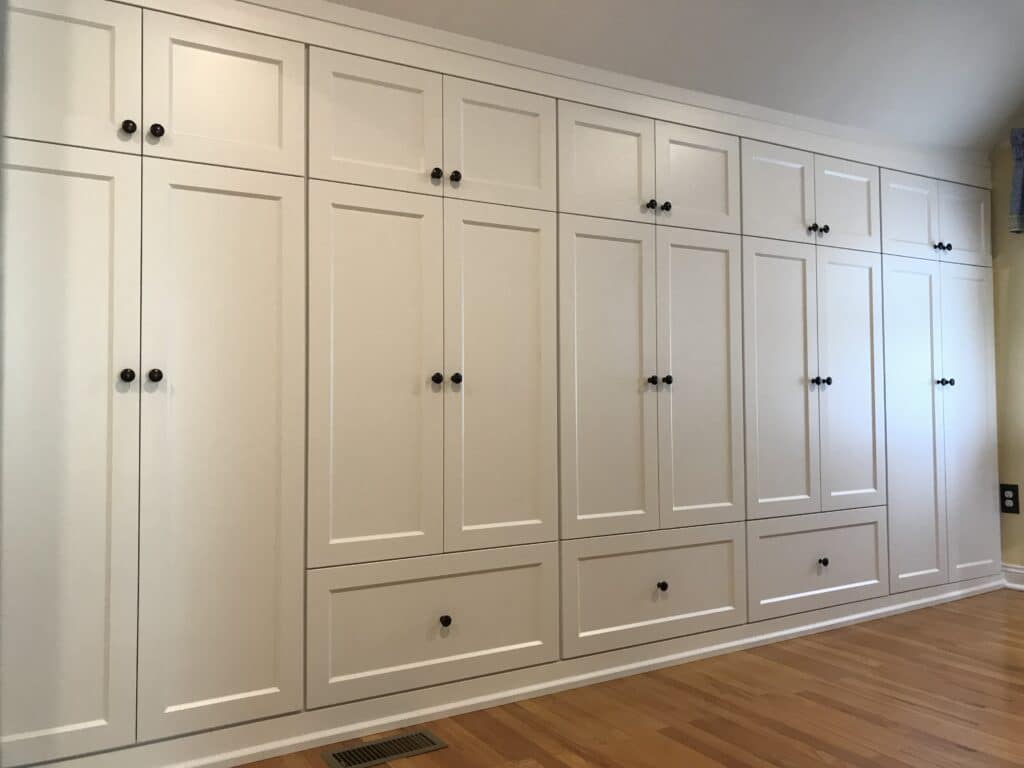 If you do any type of custom jobs, your wholesale supplier should accommodate custom closet systems. A reputable wholesale distributor can easily handle custom orders and still provide budget-friendly options with fast turnarounds.
When you find the right wholesaler, you can provide creative and custom closet options no matter the cost of the project. There's also maximum flexibility in terms of the scale of your closet designs. Size is irrelevant because a good wholesale closet distributor is already set up to work at varying scales and handles jobs like yours every day.
Return on Investment
The closet business runs on positive ROI, or return on investment. Any closet installation must help you turn a profit.
Wholesaling supports strong ROI because it's affordable, fast, hassle-free, and allows you to focus on other things that keep you busy without worrying about your closet parts. Plus, you can leave your clients feeling thrilled with their beautiful new closets.
How Wholesaling Works for Closet Parts
When you work with a wholesale custom closet distributor, the process usually starts with a quick design consultation that happens online through a closet ordering system. This is where you share your specs for parts and pieces, determine the scale of your order, and make other selections based on budget and design.
Next, you enter your payment information and place your order quickly and securely online. You'll also select your delivery options, choosing whether to deliver your order directly to a customer's home, to your worksite, to a warehouse, or wherever you prefer.
Here are some additional resources to make your wholesaling experience as smooth as possible:
At ClosetParts.com, we're proud to provide wholesale closet solutions for a wide array of closet professionals including closet companies, designers, multi-family property owners, developers, investors, and much more. Turn to us for high-quality, affordable, durable products with fast delivery and easy installation.
Join the wholesaling trend to minimize your stress and maximize your investment!

Start Your Order Online or call 1-877-C-Parts1 (1-877-272-7871)