FREQUENTLY
ASKED QUESTIONS
Do I need my own design program?
No.  Allmoxy allows the end user to enter their own cutlists or hand sketched designs in an ala carte fashion. You're also welcome to utilize one of our design experts ($150/hr), including one revision. Beyond that, any revisions are $50 per.  Larger jobs may be subject to additional charges. To request design services, please contact [email protected].

How do I place an order?
All ordering is done direct through our Allmoxy program. Simply enter the parts from your curated cutlist and we'll begin to process/move to production. If you have any questions, please contact [email protected] and we'll guide you through the process.

How long does it take to ship?
Most jobs ship within 10-15 business days. For any jobs with molded or 5-piece doors/drawers direct shipping is available. For the option to ship directly, please contact your sales representative for further details.

What if I need something custom?
We're used to dealing with "custom".  Any time something is not offered on our website, it doesn't mean it's not available.  Simply pick up the phone or send an email to [email protected] and communicate with one of our customer service specialists.

Do you rush orders?
We can but there is an upcharge depending on how quickly you need it.  Please call your design expert or customer service representative if you have any specific questions.

Can you deliver right to my jobsite, the day of install?
We deliver within a 100-mile radius of any ClosetParts manufacturing facility (Harleysville, PA or West Chester, PA). The driver will not assist with unloading of any goods or materials. Customers are responsible for all unloading.

What is your warranty on damaged parts?
All parts come with a lifetime warranty.  We understand the urgency of finishing a job once it's started, so any orders because of damaged parts are processed immediately and prepped to ship within 2 business days for standard items.

Do other colors have longer lead times?
Most textured woodgrains and/or custom colors ship within 10-15 days, depending on color.

What is your service radius?
We are able to ship anywhere via Fedex ground or freight, nationally or internationally.  Shipping costs can vary dramatically depending on your distance from West Chester, PA or Harleysville, PA.

Do you offer training?
We offer a full day of training with one of our premier closet installers.  To request our training service, please contact [email protected].  Costs will vary depending on location.

When is payment due and what forms of payment do I need?
Payment is required at the time of your order. All major credit cards accepted.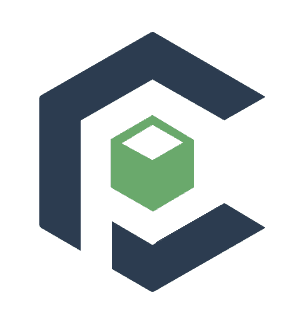 ClosetParts.com is a manufacturer and distributor of wholesale custom closet systems to independent custom closet designers and custom closet companies, as well as multi-family property owners.