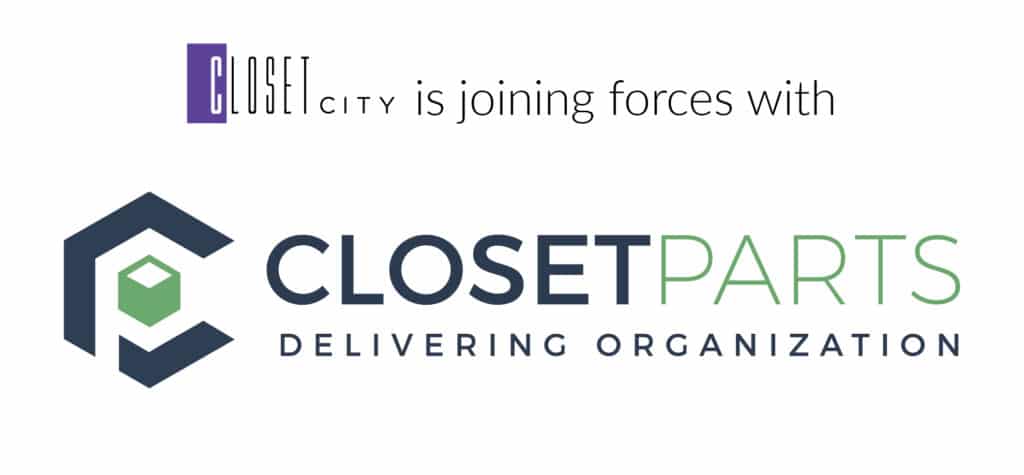 Have you heard? Closet City was acquired by Diplomat Closet Design and its sister company ClosetParts. This is a fantastic opportunity for anyone who works in the closet industry, including designers, installers, builders, resellers, and more.
You probably have questions about the transition, so we're here to provide more information. Below are the things you should know about the Closet City acquisition.
What Happened in the Acquisition?
West Chester, Pennsylvania's Diplomat Closet Design and its sister company ClosetParts acquired Closet City, a premier Philadelphia closet design and manufacturing company. This means Closet City joins its new partners to form one of the area's largest and most respectable groups of wholesale closet supply, custom design, and installation businesses.
Is This an Expansion?
Yes, the acquisition of Closet City expands the reach to Pennsylvania's Bucks County. The company's existing territory is in Pennsylvania, Delaware, and New Jersey communities. This includes southeastern Pennsylvania, Chester County, Berks County, Delaware County, Montgomery County, Philadelphia County, South Jersey, the Jersey Shore, and all Shore points.
What's Closet City?
Closet City has been in business for more than 35 years and was founded in 1984. It's one of the Montgomeryville Harleysville areas' most trusted providers of closets and cabinetry. Over the years, it transformed from a small business to a large and thriving closet organization company with hundreds of loyal clients.
What's Diplomat Closet Design?
Diplomat Closet Design is a customer-centric and locally-operated Pennsylvania closet design business with hundreds of clients. The company comes from modest beginnings and built its success around a team of dedicated and highly-talented closet crafters.
As Diplomat Closet Design has grown, its offerings have expanded. The company offers products and services like:
Custom closet design
Basement closets and wall units
Bookcases
Dressing rooms
Entertainment units
Garage organization
Hobby rooms
Home offices
Kids' and teens' closets
Kitchens and kitchen pantries
Laundry rooms
Mudrooms
Nursery closets
At the heart of everything they do, Diplomat Closet Design maintains the mission of improving people's lives in Pennsylvania, Delaware, and New Jersey communities. Every project is approached with humility, education, approachability, and genuine value and care for the customer.
What's ClosetParts?
The Diplomat Closet Design leadership team created ClosetParts in 2021 to expand its consumer base to include custom closet designers, companies, and multi-family property owners. It's an online wholesale closet parts option that makes sourcing parts much faster, easier, and more affordable for people across America and beyond.
As the manufacturing arm of Diplomat Closet Design and Closet City, ClosetParts is one of the world's most competitive and cutting-edge wholesale closet supply companies. ClosetParts precision cuts and delivers closet parts with almost endless flexibility and variety. Plus, the company is always investing in additional machinery, equipment, and technology that refines and optimizes closet part sourcing.
Will I Still Receive the Same Great Service?
Yes, absolutely! Service is always the top priority. As part of the Diplomat Closet Design and ClosetParts family, Closet City will continue offering its current clients and dealers the superior closet services they've always enjoyed.
Together, these combined companies will keep providing a truly exceptional level of quality and service. Now it's possible to offer clients everything from custom cabinet parts to creative design/build services that solve their toughest design challenges.
So many people are benefiting from this collaboration: individual homeowners, interior designers, architects, new home builders, home remodelers, professional organizers, resellers, installers, and closet companies of all kinds.
How Can I Find More Information?
It's an exciting time to be in the closet business. So much is happening to keep our industry thriving. Of course, change always brings questions.
If you have a specific question about an order, receiving a shipment, or anything else we can help you with, please reach out to us using the contact information below.
Diplomat Closet Design: 610-431-3500 or [email protected]
ClosetParts: 877-272-7871 or [email protected]
We also invite you to take a look at our PDF with an informative FAQ about the Closet City acquisition.