Everybody needs more closet space. Closets tend to attract clutter, filling up quickly and leaving limited room to store all of your stuff.
Just look at these statistics from a recent storage space survey:
4 in 10 Americans don't have enough storage space.
1 in 5 need additional storage space, even in a 2,000-square-foot home.
1 in 4 families will outgrow their homes, causing them to want to move within 2 years.
This is why closet organizing systems are becoming so popular. These wall-mounted storage solutions help you get the most out of your closets, adding valuable storage space without investing in other expensive solutions.
How Much Storage Space Does a Closet System Provide?
The average basic reach-in closet is about 6 feet by 8 feet by 2 feet. This allows limited space for storage flexibility unless you install a closet organizing system for hanging, stacking, and boxing your belongings.
Builder-grade bedroom closets, for example, come with nothing but a single clothing bar. They typically have several feet of wasted storage space along the entire top and bottom of the closet.
Now consider how much added storage space comes with adding a closet organizing system. If it gives you an extra 4 feet of storage space at the top and bottom, that's 8 feet multiplied by the entire 6-foot length of your closet – 48 additional feet of space.
Don't Move or Renovate – Add Closet Systems!
When there's not enough space in a house, people often start dreaming about moving. However, the housing market is extremely expensive right now and competition among home-buyers is intense.
Even if you decide to stay in your home and try to remodel, supply chain issues are making renovations a nightmare. Home renovations generally cost about $10 to $60 per square foot and costs are rising. This can quickly add up to tens of thousands of dollars per room in your home, or even more if you choose to knock out a wall and expand your home's footprint.
As a result, people are scrambling for innovative solutions to storing their extra stuff. Some are turning to pricey rental storage units, which drain your bank account month after month.
Instead of renovating, adding on to your home, or renting a storage unit, why not add some closet storage systems? This maximizes what you're getting out of your existing storage areas, freeing up extra space in your home.
Installing ClosetParts.com Storage is Fast and Easy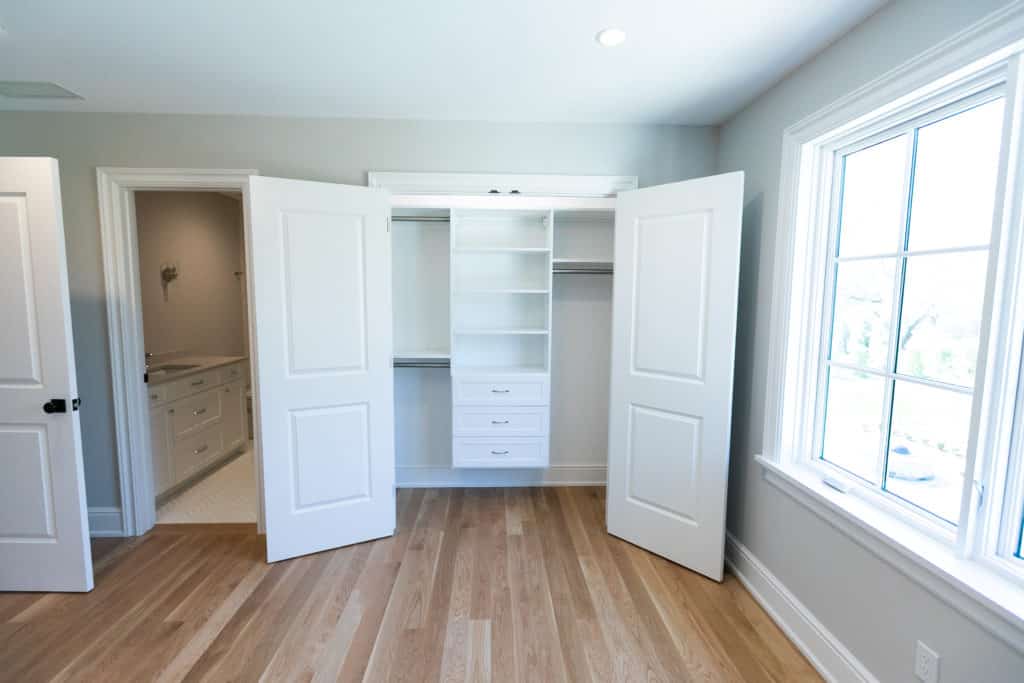 It's easier to install a closet storage system than you might think. When you order from a quality wholesale closet supplier, installation takes only basic tools and a few hours of work.
This makes it an ideal solution for homes of all sizes, apartments, and rentals. Imagine doubling your available storage space! Upgrade your closets, clear out the clutter, and start enjoying your home again.
ClosetParts.com delivers high-quality closets on any budget, plus we offer fast turnaround times that get your project moving quickly. To learn more about custom closet storage systems, please visit ClosetParts.com and start your custom order online now.
Start Your Order Online or call 1-877-C-Parts1 (1-877-272-7871)