Another buyout. Another merger. Another loss for the closet industry.
Major shifts in the U.S. closet supply chain are changing how many closet companies do business. A supplier you've used for decades could be gone tomorrow. Certain parts you've always needed to fulfill daily orders could be unavailable for the foreseeable future.
Consider the recent Container Store buyout of Plus Closets in April 2022. The $21.5 million deal left many closet companies without a supplier, wondering what to do. The silver lining was that 70 independent outsourcers stepped in to help fill the gaps.
Why an Independent Outsourcer Is Your Best Bet
When a supplier gets bought out, goes out of business, or just becomes less reliable than they used to be, you need options. Unfortunately, it's becoming increasingly common for big franchises to strangle the supply chain with company acquisitions and abrupt product line cuts.
Many shippers, especially international shippers, have extremely long turnaround times. You can't wait months for parts! And you don't deserve low-quality parts or incomplete shipments.
This is where U.S. independent outsourcers and online wholesalers are coming to the rescue. It's still possible to install high-quality custom closets quickly and affordably. A good wholesaler can adjust to your scale, budget, and designs. Good outsourcers also offer easy online ordering so you receive your parts quickly.
ClosetParts.com is an online wholesaler with a reputation you can trust. As a Closet Institute of America (CIA) member, ClosetParts.com is a safe route to sourcing quality closet parts. Most orders arrive in 7 to 10 business days or 10 to 15 days for jobs with custom and molded parts.
Selecting an Online Wholesale Closet Supplier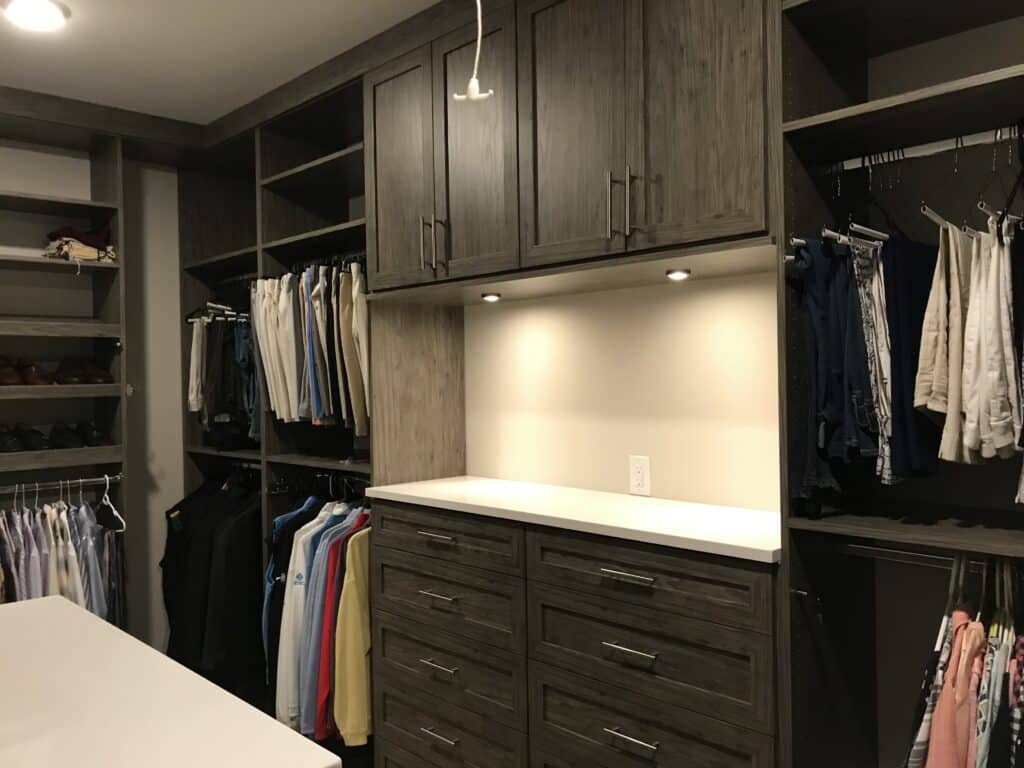 Even if you don't choose ClosetParts.com, you can educate yourself about selecting a reputable supplier that's the right fit for your business. Avoid untrustworthy companies that lead you to believe they can fulfill your needs but will ultimately let you down. Below are some helpful tips.
Choose a U.S.-based independent supplier that offers:
Affordable prices on parts and systems that are within your budget
Fast delivery within a week or two for most standard orders
High-quality parts that will stay durable over the long term
Customization for maximum design flexibility
Wholesale scalability so you can place large or small orders
An excellent reputation within the industry
The CIA Membership Directory offers an easy way to find approved suppliers. Below are numerous free resources you can use for closet industry education and vendor selection.
Hello From Your Friends at ClosetParts.com!
Need a new closet parts supplier? Turn to ClosetParts.com for closet systems and parts that are durable, high-quality, affordable, and easy to acquire with fast shipping. If you've recently lost your current closet supplier and need an immediate solution, we're here to help!
Start Your Order Online or call 1-877-C-Parts1 (1-877-272-7871)