Are you a professional closet designer or builder? Do you design custom closets but don't want to make them yourself?
You need a closet manufacturing partner. Here are some of the most common questions about partnering with a closet manufacturer to provide custom closets for your clients.
Why Choose a Closet Manufacturing Partner?
Going with a closet manufacturing partner is a smart choice that saves you the cost of buying expensive closet production equipment. It gives you the freedom to focus on your closet designs rather than worrying about the laborious production process.
There's no need to invest in a certain design program either. You can share your design specs with the manufacturer and they'll do the work of inputting them into their production program for manufacturing. Just place an order that meets your design needs, and your partner handles the details.
The closets should arrive ready to assemble and install, which usually happens in about two weeks with the right partner. Now you can move on to the next stage in the process, which is having everything on hand to finish your client's project.
Your clients end up happy because all they see is the result – their beautiful closets with your custom designs. It's an easy, stress-free way to ensure you always provide high-quality closets that are made to your exact specifications.
How to Select the Right Closet Manufacturing Partner
If you're wondering how to choose a manufacturing partner that's the right fit for your business, here are some helpful tips. First, take a few minutes to educate yourself about how custom closets work so you won't be caught off guard on the basics like ordering and installation.
Next, make sure you're working with a closet design and manufacturing expert with plenty of experience in the field. Be careful not to select a partner that has little to no experience producing custom closets, or it could be an expensive and time-consuming mistake.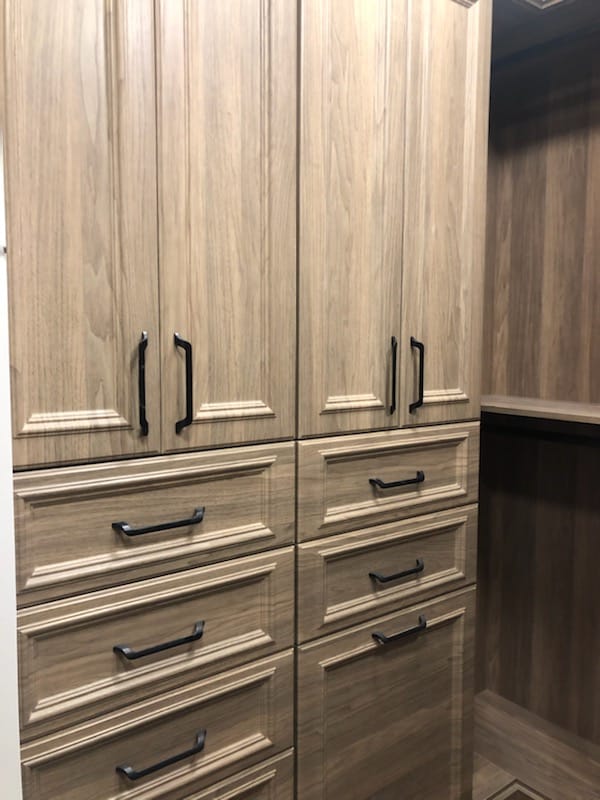 Double-check that your manufacturer is truly a custom closet manufacturing partner and can handle more than a basic order. Not every closet manufacturer can handle custom orders or is set up to produce certain shapes, sizes, or quantities you may need.
Choose a partner that makes ordering hassle-free, with options like:
Fast online ordering
Easy, same-day account setup and order placement
Online payment options accepting all major credit cards
Shipping that goes anywhere nationally and internationally
Delivery straight to your preferred site
Included hardware
Wholesale pricing
Custom designs
ClosetParts.com – Your Trusted Closet Manufacturing Partner
When you need a closet manufacturing partner, ClosetParts.com is the superior choice. We offer affordable closet components and fast turnaround times, plus we deliver a high level of quality you can trust.
We help closet designers and builders delight their clients. Visit ClosetParts.com and start your custom closet design order now.
Start Your Order Online or call 1-877-C-Parts1 (1-877-272-7871)